Little Miss asked for leftovers in her lunch for Thursday ~ Sounds good to me! lol
The girl will eat anything cold too, she actually prefers it that way. :)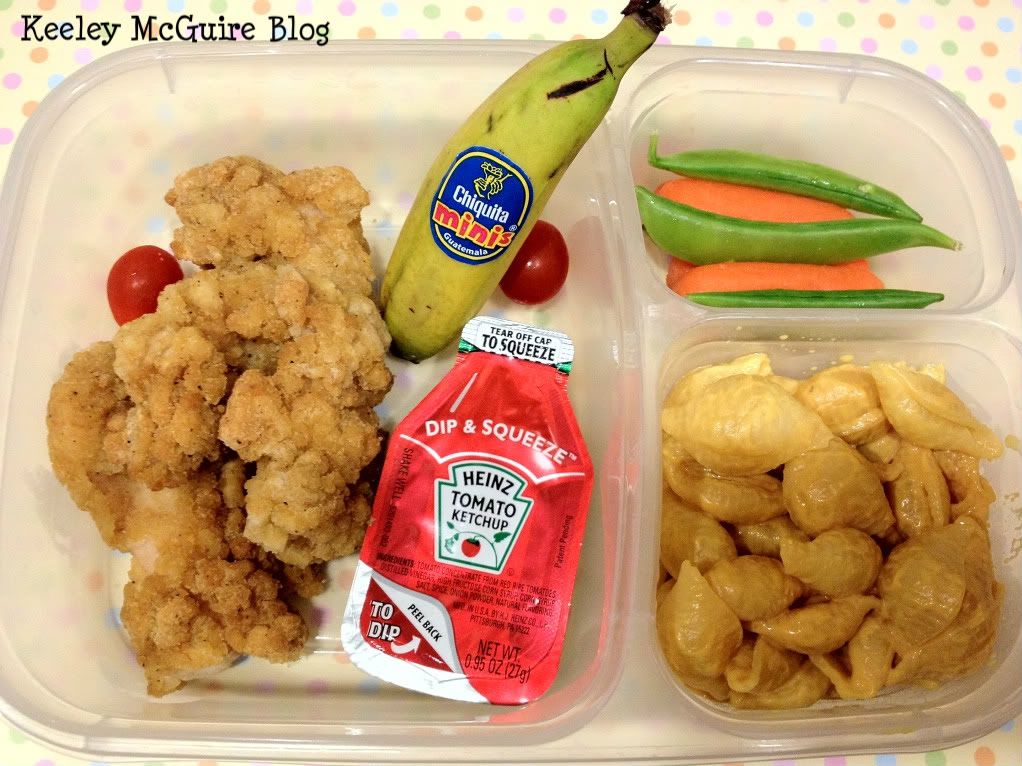 Little Miss has some leftover crispy chicken strips (all natural, white meat chicken), two grape tomatoes, ketchup, and a Chiquita mini banana.
Top right are some baby carrots & sugar snap peas. Bottom right is leftover shells & cheese.
An easy lunch for this Mama to assemble, I like it :) As I took the picture though I realized I wanted this for *my* lunch ~ I love crispy chicken strips too, hehe.