I realized I hadn't made Little Miss "
sunbutter
sushi" in quite some time, one of her faves. :)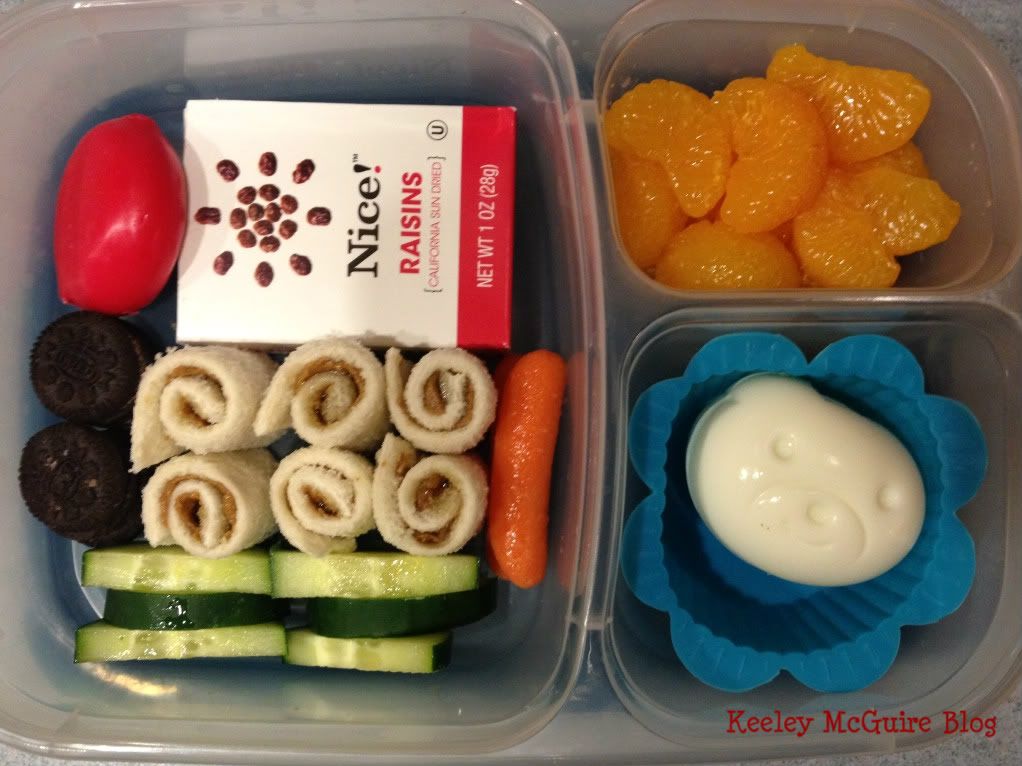 There are also a couple mini-oreos, baby carrots, cucumber slices, a babybel cheese, and a box of raisins.
Top right are mandarin oranges. Bottom right is hard boiled egg done in her bear shaped egg mold.
Not pictured: Fruitables Juice Box.
Little Miss has a half day of school Wednesday, and Thursday we'll be gorging on Thanksgiving fixins' and watching FOOTBALL!
Friday will consist of a fun "girls day" for Little Miss and I with some Christmas shopping, dining out together, and probably an afternoon nap. lol
I have a few recipes I need to post, so I'll try to get those up by Wednesday. :)
Have a great week everyone!!