Friday's lunch marks
23 days
left! And another 'advent lunch' bites the dust! :)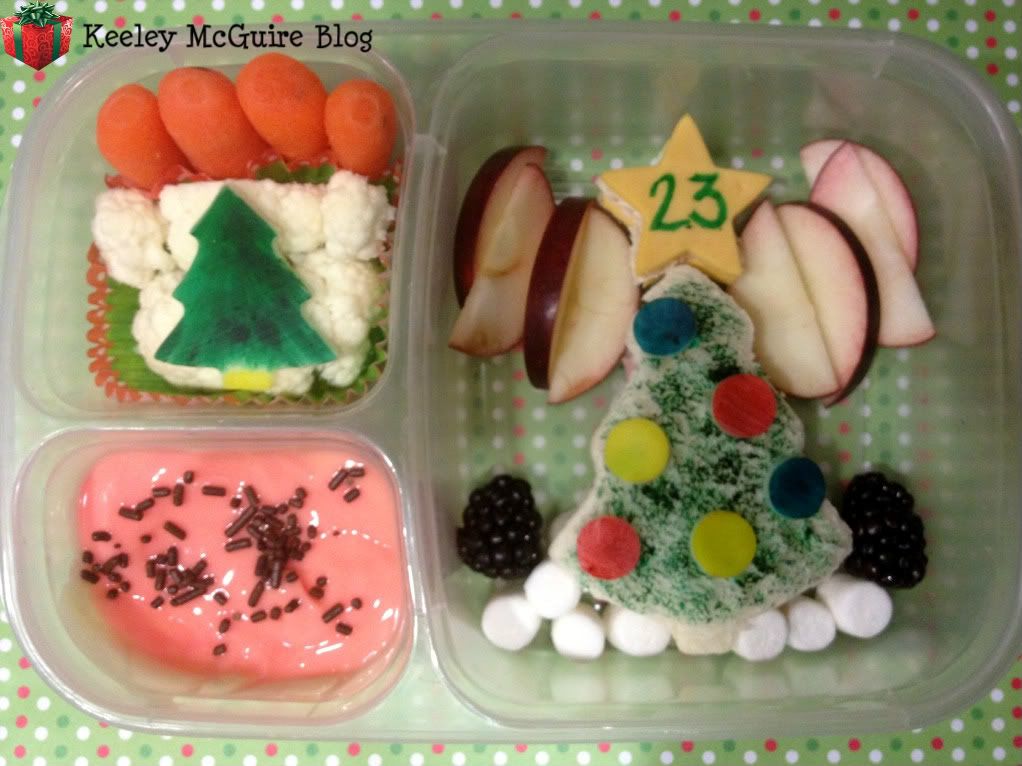 Lunch is a ham & cheese sandwich cut-out with my tree cookie cutter, decorated with my green Betty Crocker food writer pen. The ornaments are circular cheese cut-outs, also colored with my BC food writers.
Star cut-out sandwich piece at the top, with a cheese star ontop of it and "23" noting our advent countdown.
Mini-marshmallows below the tree to look like snow. Two blackberries are also tossed in there.
Apple slices surround the tree.
Top right are some organic baby carrots and a holiday cupcake liner with cauliflower florets in it, with a mini cheese cutout tree colored ontop.
Bottom right is some strawberry banana yogurt with chocolate sprinkles.